­­­­­­­­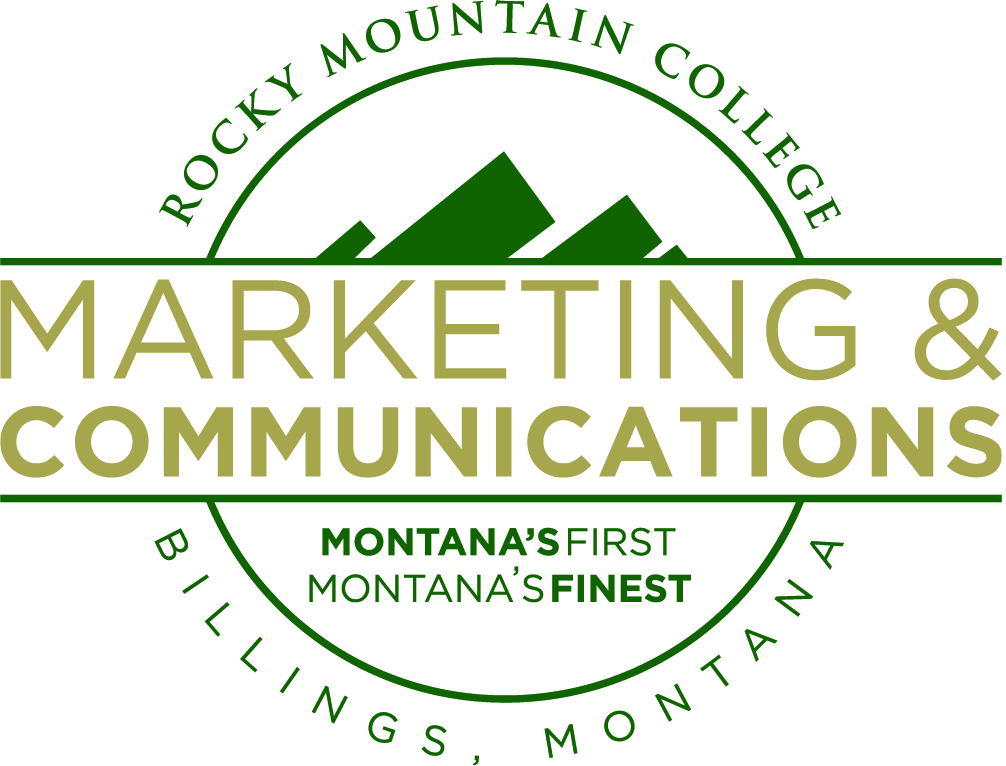 FOR IMMEDIATE RELEASE
Contact
Helen Tolliver, gallery director, framehut@framehut.com
Olivia Crayton, gallery assistant, olivia.crayotn@rocky.edu
Mitchell Lucas, gallery intern, mitchell.lucas@rocky.edu
RMC Ryniker-Morrison Gallery to host Mark S. Moak "Retrospective Exhibition" March 19 to April 8
BILLINGS, Mont., March 9, 2020 – Rocky Mountain College's Ryniker-Morrison Gallery will host "Retrospective Exhibition," an exhibit of work by Mark S. Moak in Tech Hall on the RMC campus from March 19 through April 8, 2020. The opening reception will be held Thursday, March 19, from 4 to 6 p.m. in the gallery, located in Tech Hall. The exhibit is free and open to the public.
Mark S. Moak, the head of Rocky Mountain College's Art Department, will retire in May after being a part of Rocky since 1987. He works in mediums such as metalwork, photography, drawing, watercolor, sculpture, and calligraphy. Mark's work is driven by the myriad courses he teaches, including art history, and shaped by projects within the classroom, study abroad experiences, fundraisers for the community, and his experience as a summer fire lookout. The work displayed will encompass his journey as an artist, teacher, and mentor.
"Sometimes it's hard to determine where I end and Rocky begins," said Mark.
One of Mark's earliest pieces is a woodcut print self-portrait that he completed in college ("Now people get to see what I look like without a beard," said Mark). He earned his Bachelor of Fine Arts and Master of Fine Arts degrees at the University of Georgia, specializing in jewelry and metalwork. At his first full-time teaching job, at Mohave Community College in Arizona, he taught only his specialty. At Brewton-Parker College in Georgia, Mark taught all the art courses offered by the college, which prepared him for the position at Rocky, which required teaching drawing, painting, printmaking, calligraphy, sculpture, digital photography, and all art histories. As a result, a broad variety of mediums will be displayed at the exhibition.
Mark and his wife, Rhett Moak, have worked in fire lookout towers for several decades. They started with the U.S. Forest Service while living in Arizona, but transitioned to Idaho after joining Rocky Mountain College. During down time in the tower, Mark works on his art: photography, watercolor, calligraphy, and art history projects. The featured photography will include scenes from life on top of mountains.
Mark's time at Rocky has impacted every student who entered his classroom. He has inspired students and faculty to strive to better themselves and others through art. While many teach how to develop artistic skills, Mark emphasizes why art matters in our lives.
The Ryniker-Morrison Gallery is open from 9 a.m. to 4 p.m. on Monday through Friday, except during College holidays.
High resolution images are available on request. Please contact Helen Tolliver, gallery director, at framehut@framehut.com.
--END--
---
RMC press releases are distributed to local and regional news outlets, as well as publications in the hometowns of current Rocky students. If you believe you are being contacted in error, or you wish to update our records, please contact the Office of Marketing & Communications or Unsubscribe here.
Rocky Mountain College
1511 Poly Drive
Billings, MT 59102