­­­­­­­­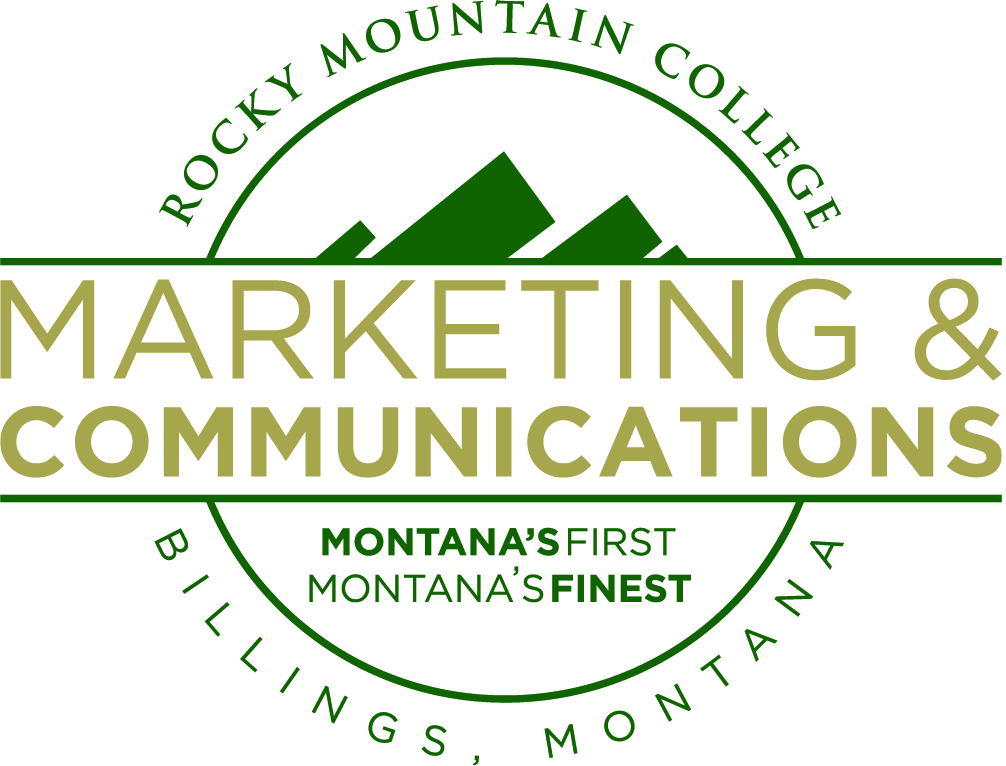 FOR IMMEDIATE RELEASE
Contact
Helen Tolliver, gallery director, framehut@framehut.com
Mitchell Lucas, gallery intern, mitchell.lucas@rocky.edu
Rocky Mountain College Senior Art Show to be displayed online
BILLINGS, Mont., April 24, 2020 – Rocky Mountain College is pleased to announce the Class of 2020 Senior Art Show. The show is the culmination of four years of work from seven seniors who have majored or minored in Art. Due to the COVID-19 pandemic, the show will not be on display at The Ryniker-Morrison Gallery on campus. Instead, the show will be featured on the College website beginning on Friday, April 24, 2020.
Although an opening reception at the gallery is not possible, please join us online, sip some wine and enjoy the creations of each of our graduating Seniors. Please visit the link below to view the virtual RMC Senior Art Show:
https://www.rocky.edu/senior-art-show-2020

The seniors participating in this unique digital show are: Amelia Buffington, Olivia Crayton, Carrie Daniels, Marina Eshelman, Jessie Novak, Isaac Petsch, and Bailey Rheaume.
Amelia Buffington works primarily in illustration and watercolor. She uses urban influences and intertwines them into the human figure. She is passionate about family dynamics, being one of five siblings, and works towards ending the stigma surrounding mental illness and addiction. These topics drive her work.
"My work is inspired by my studies, and the places they take me," said Olivia Crayton. "Art enables me to see the life and beauty in my work, and helps me pay attention to detail. Even though my majors are Environmental Science and Political Science/History, I could not have accomplished them effectively without studying art."
Carrie Daniels, whose primary medium is oil, remarked that "Painting is so freeing and relaxing. I love to paint places where I have traveled or hope to travel to in the future, so that I can show others the beauty of the whole world."

Marina Eshelman uses art to "explore the different aspects of human life that inspire her; whether it is the subject, the composition, or even the medium that she is working with." She works in a wide array of mediums, including ink, acrylic, clay, photography, and henna.

Jessie Novak said her "art acts as a creative and therapeutic form of expression born out of a love for learning and the exploration of my heritage. I rely on my studio time as a chance to recharge and escape out of the 'real world' and into my created haven."

"As a creator it can be tough living in a world full of rules and social norms," said Isaac Petsch. "Art is a getaway for me where I can enter my own world where anything goes. There are no rules. No wrong answers. The freedom of art is what draws me in." He enjoys art of all mediums but primarily works in acrylic and has produced some impressive pieces in photography, jewelry/metalwork, sculpture, and drawing.
"My art often reflects the outdoors and locations that are significant to me," said Bailey Rheaume. "A recurring theme in my artwork is a lighthouse, inspired by the Doubling Point Lighthouse in Maine." Her medium of choice is acrylic paint but she also uses a variety of other mediums.
High resolution images are available on request. Please contact Helen Tolliver, gallery director, at framehut@framehut.com.
--END--
---
RMC press releases are distributed to local and regional news outlets, as well as publications in the hometowns of current Rocky students. If you believe you are being contacted in error, or you wish to update our records, please contact the Office of Marketing & Communications or Unsubscribe here.
Rocky Mountain College
1511 Poly Drive
Billings, MT 59102